What to Expect if you are Seeking an Investigation from NCPS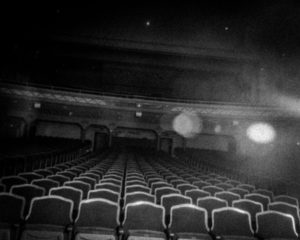 So… you have unexplained "events" occurring in your house, business or around you and you're looking for help.  NCPS is here to provide that help.
The first thing you should be doing, if not doing so already, is recording the events in a journal. Please include as much detail as you can, such as time and date, location of event, who was there to witness the event, etc.  This will help us determine what is occurring during the consultation and if warranted, a full investigation.
The next step is to give us a call or contact us via our website.  A case manager or assigned team member will return your call to discuss the events occurring. If we were not able to solve the problem or answer your questions over the phone, the next step is a consultation.
Consultation: If you have questions, or reservations about having a team come out, we offer consultations. This would be a small group of team members coming out to speak with you and answer any questions regarding your paranormal concerns. Upon your approval, we may use various equipment to get baseline data and/or evidence if the location is very active. We can also asses to see if a full investigation is needed.
Full Investigation: In instances where a full investigation is warranted, there are a few things to keep in mind. These investigations can call for a modified set-up for only certain equipment, or a full set-up of all equipment (including cameras). We will do a pre-investigation question session with you, and a walk through of the property with the investigation team upon arrival. We also review a few forms with the you, and gain access to the investigation site.  Post-investigation procedures will also be explained to you at that time.  It is a good idea, that in most cases, the homeowner should not remain on site during the investigation.
Post Investigation: After the investigation concludes, our team will review all materials collected and a follow-up meeting will be scheduled to reveal any evidence, if captured. If true paranormal events are found to be occurring, we will develop an action plan to help alleviate those events. Please remember that it can take some time to get through the evidence review thoroughly. All NCPS team members also have full-time jobs and other obligations to consider.
Our contact with you does not end just because we have finished your investigation. If you need us again, we are always a phone call away.